Mandalas tridimensionnels (3D) à manipuler
Boule magique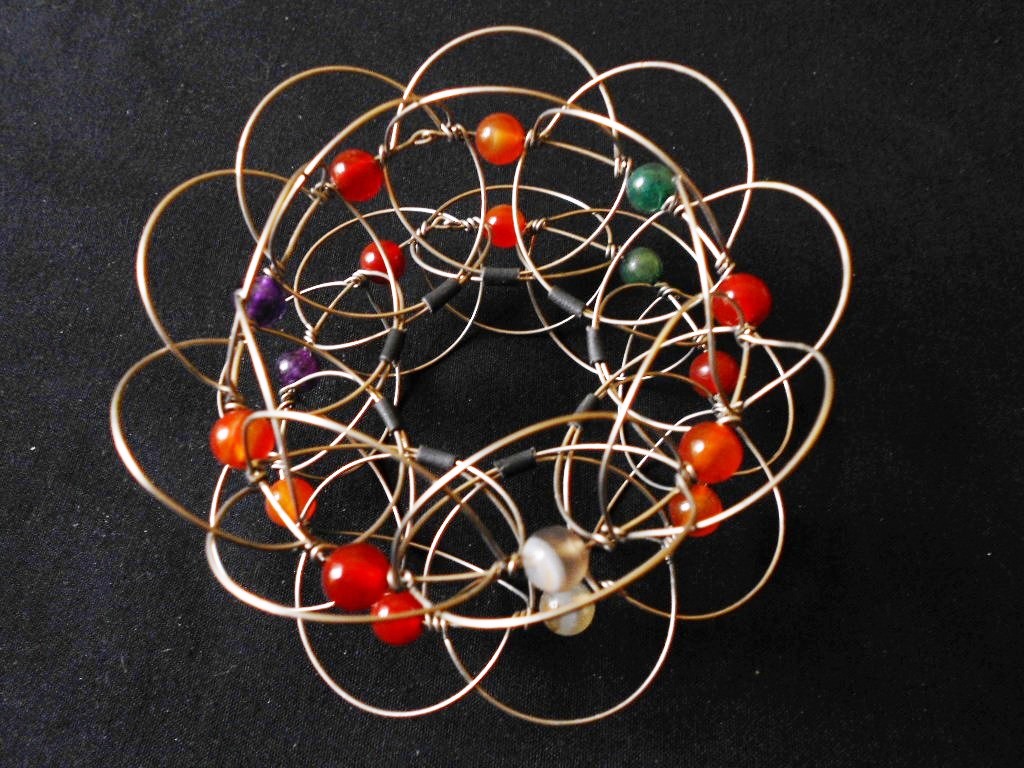 Objet ancestral tibétain, support de méditation ou de détente, le Mandala « Centre » en Sanscrit, explore l'Univers à travers le symbolisme de ses multiples facettes.
Chacun des ces Mandalas, traditionnel ou de création, façonné artisanalement par mes soins depuis plus de 30 ans, avec des fils d'alpaca (dit aussi argentan "german" silver) ou de laiton réhaussés de pierres semi précieuses ou d'essences naturelles, est une pièce unique.
The Mandala (meaning "centre" in Sanskrit) an ancient Tibetan aid to meditation or relaxation item, explores the universe through the symbolism of its many facets.
Each of these Mandalas, traditional or original, shaped by hand by me for over 30 years, with alpacca (or "german" new nickel silver) or brass wire and brightened with semiprecious stones or natural essences, is an unique piece.
Genèse / Genesis Soleil / Sun Mer / Sea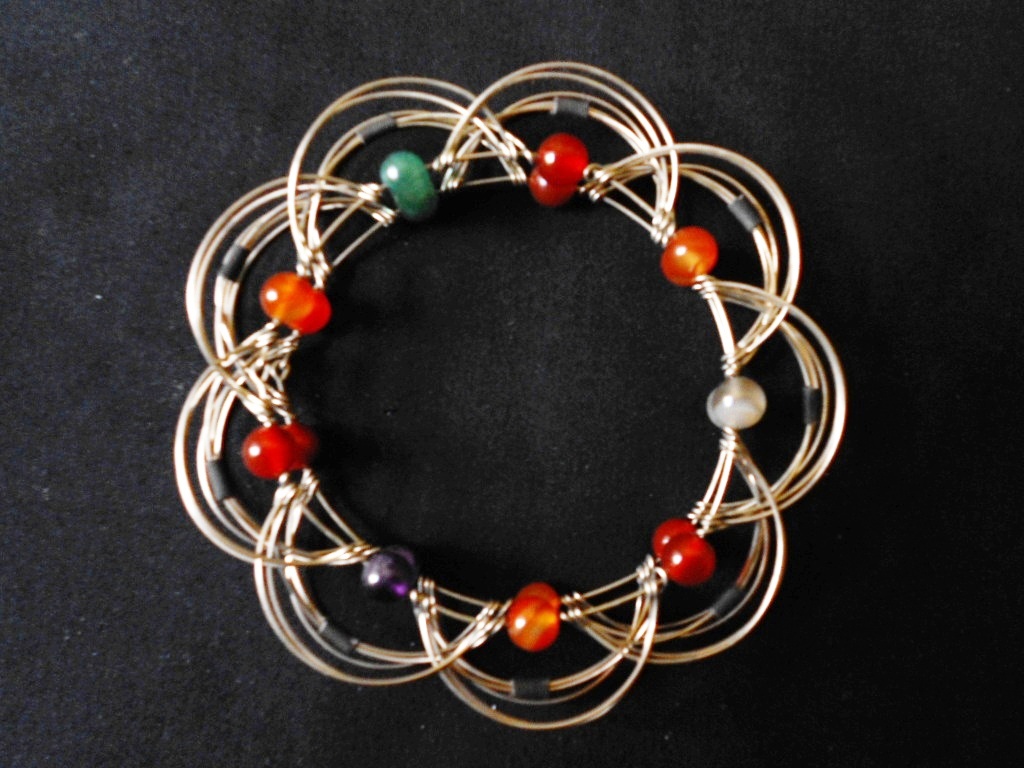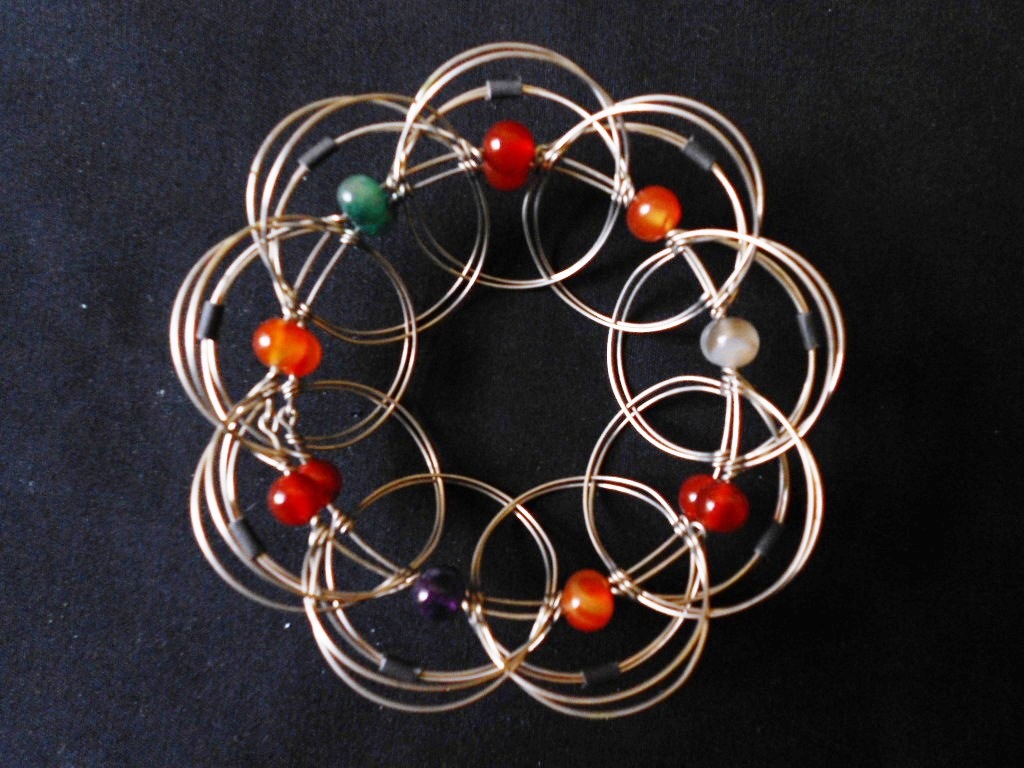 Ciel / Sky Temps / Time Terre / Earth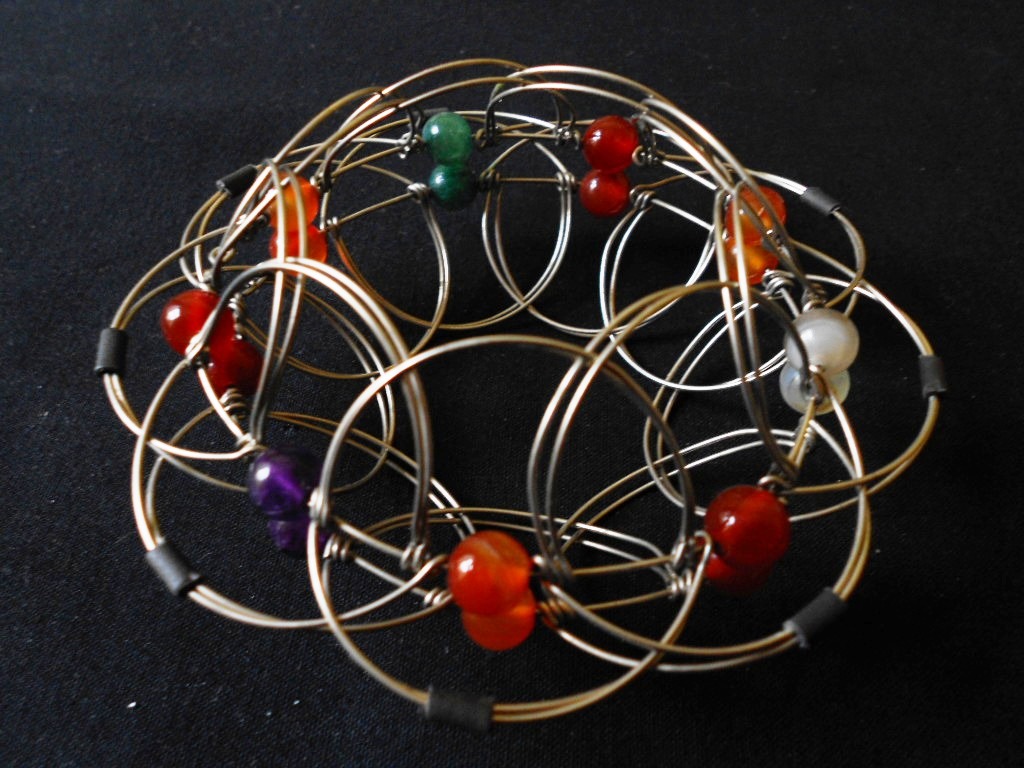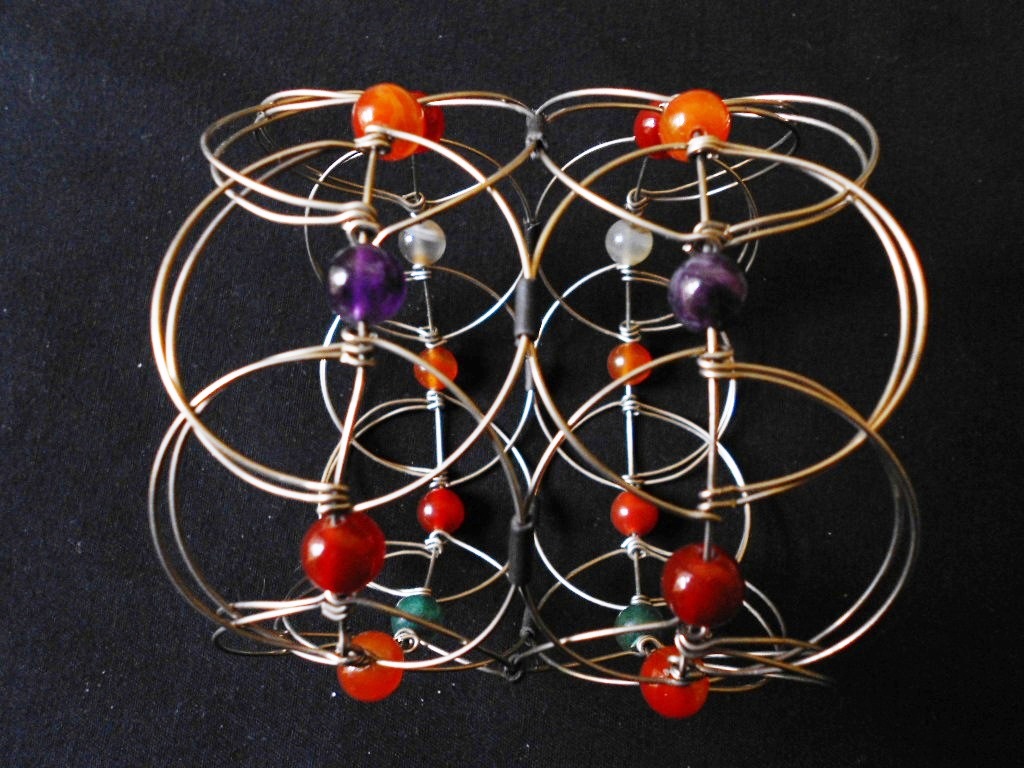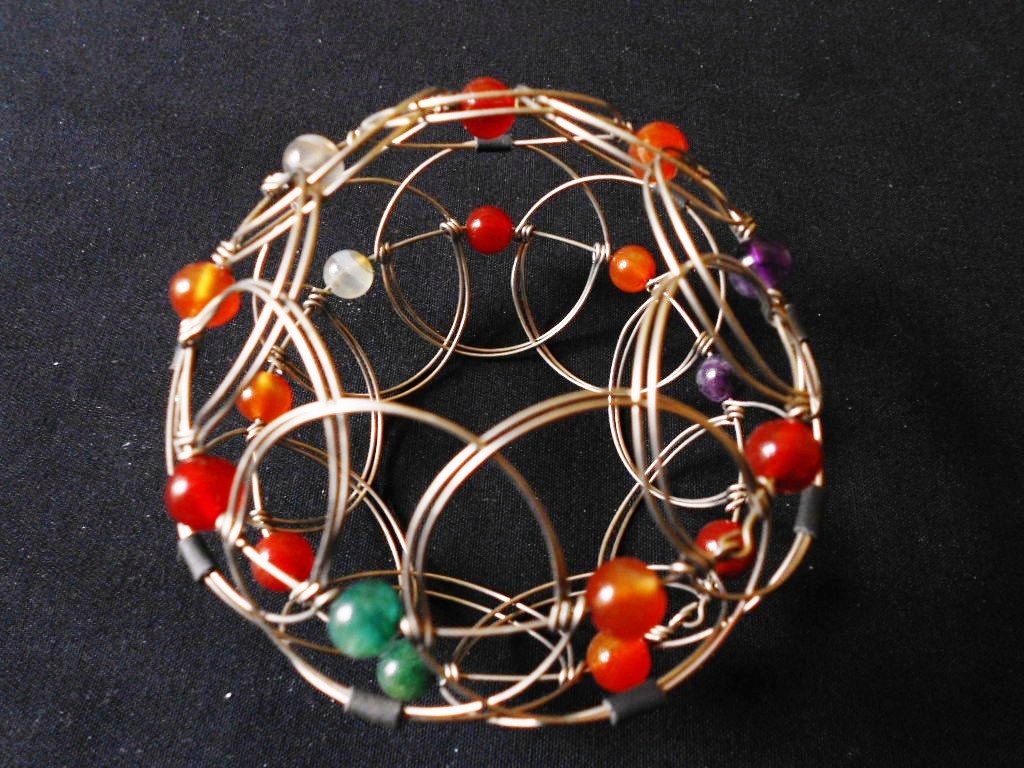 Yin - Yang Lotus : Spiritualité Rose : Amour